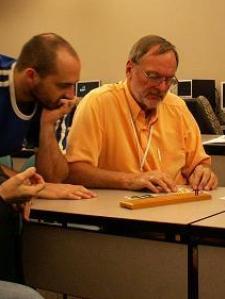 Kenneth S. answered • 12/10/16
Expert Help in Algebra/Trig/(Pre)calculus to Guarantee Success in 2018
...by which I suppose you mean that this year's tax bill will be 8% less than last year's tax bill.
Therefore the new tax bill (this year) will be 0.92(4800) dollars.
Saving 8% of what? Does he put 8% of his disposable income into a Savings account? The original wording of the question was less than perfect. (If that's how the teacher wrote it, please make this observation available to the teacher, in a non-confrontational way.) We old-time tutors are seeing a lot of poorly phrased questions come up lately--and many of us think that's due to low quality of hastily written Common Core stuff.